Since always, the authorities are responsible for regulating the processes and the vehicles of the sofrem transport, with the need to control the illegal shipment of cargo and clandestine transport in Brazil, apart from irregular vehicles that place the life of people on the risk of not all transit the days.
Illegal cargo transportation
According to the authorities, between July 13 and 16, around 11 vehicles were seized due to various irregularities that occurred from illegal cargo transportation to problems related to vehicle maintenance, such as broken tires and expired fire extinguishers. These actions were led by the National Land Transport Agency (ANTT), with the assistance of the Secretariat of the Civil House of the State of Rio de Janeiro.
In public transport, this is also a problem that must be taken into account, five buses belonging to tourist companies were seized, some of them in open circuit, operating with various irregularities and out of process with their respective regulations, which generates a debate when it comes to road transport inspection.
ANTT warns of irregularities in transport
According to the ANTT, the lack of responsibility in traffic is one of the main causes of accidents that take the lives of passengers and is responsible for several deaths that occur every day in the country. In addition, companies from all segments demoralize the correct transport of loads. harming the market that has regulated vehicles that charge a fair price for the transport of quality cargo.
In total, 223 passengers were removed from the irregular transport.
As it has been a constant irregular practice of tourist companies hired by companies on request, they request a license to do Tourism and, in practice, they line up presenting the tourist license, trying to deceive the inspection and also the users, who imagine being on a legalized trip, "said the ANTT in a note.
Transport awareness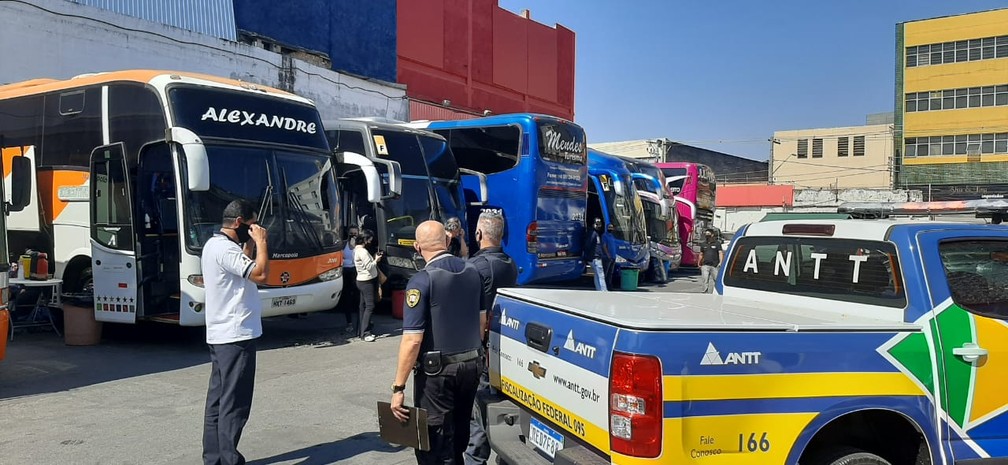 With this effort to raise awareness and moralize regulated freight transport, both the self-employed and companies in the sector who work honestly and in accordance with the rules can act with greater freedom, cooperating for the growth of the sector.