Heavy duty trucks are used to transport large quantities of products or large products that cannot be transported by any vehicle. These trucks are long, they have more than two axles to support their loads, they also have traction wheels, among other tools to facilitate loading, unloading and transportation of cargo.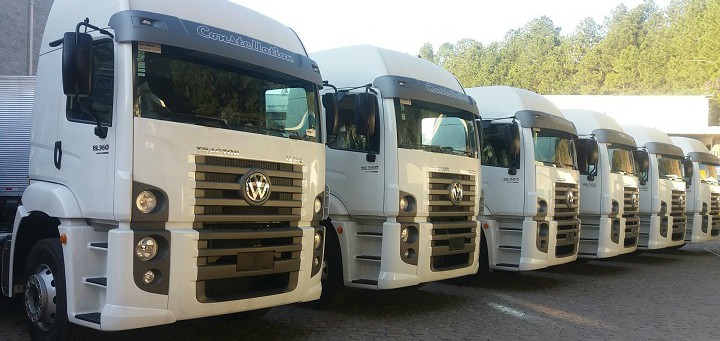 Their loads are the most diverse, from cars and trucks or machines, to large quantities of gas cylinders. In Brazil, these heavy-duty trucks are especially seen on highways, taking their loads to various states and cities.
Vuc, Toco and Truck heavy duty trucks
VUC, TOCO and TRUCK are the most recommended and most common for urban work, such as garbage collection, gas distribution, winch, etc., they are also more suitable for their agility and small size. In the case of the truck toco, it is essential to respect the maximum weight – it is common to see drivers loading more than their capacity, causing danger to other people on the road and themselves, in addition to the danger of fines and having the load seized.
The heavy cargo sector has great challenges on a day-to-day basis, inspection for example is much greater in this type of cargo due to the risk of accidents, due to excess weight. There are also risks due to the great value of the cargo. They are large loads at a high cost and it is necessary to negotiate correctly with suppliers and customers, so that they are delivered correctly and that there is less risk of loss or theft.
Heavy Duty Truck Planning
There are also several problems for the transport of these loads, such as the lack of qualified professionals for the procedures – since it is not enough to have a truck and know how to drive – it is necessary to plan an itinerary, a correct distribution of weight. in loading, having a vehicle in good condition, among others.
There is a risk of cargo theft – a common crime in the country -, overturned trucks, dangerous cargo contents, such as flammables or explosives. There are also tariffs and regulations on this type of transport, where, being large and transporting heavy loads on a greater number of axles, they pay higher tolls, they also need powerful engines and, consequently, consume more fuel. In addition, maintenance and parts are more expensive and even hamper the quality of the cars.
Tracking these trucks and loads is also essential, especially for heavy and valuable cargo, where they follow driver and truck movements in real time, making delivery and loading safer.
It is important that the vehicle route is also well planned, to save gas and to make the route traveled shorter and faster.
It is also necessary to know and respect the limits of each cargo truck, whether heavy or not, even to comply with the law.