This Wednesday and Thursday the BR-101 will be blocked due to the transport of thermoelectric parts from Campos to Macaé-RJ.
A piece of thermoelectric plant coming from Porto do Açu to Macaé is being transported by BR-101, on days 11 (Wednesday) and 12 (Thursday), this operation will cause traffic changes in the section between the cities of Campos and Macaé, both in the state of RJ. Due to the large dimensions of the cargo, there will be a blockage on the BR-101 for the execution of maneuvers and movement of the piece along the Porto do Açu / Macaé route.
According to information from the Federal Highway Police (PRF), as the displacement of the huge truck will mostly occur during the day, this will cause traffic problems on the road. The concessionaire Arteris Fluminense, which manages this section of the BR-101, warns that during this period a planning of the displacements on the highway must be carried out.
Locomotion of the trailer and cargo transport route.
The truck will start moving on August 11 at 5:00 am at the Rei do Petróleo gas station, located at km 70 of the BR-101, and will continue until near the entrance to Macaé, at km 142 of the highway. , and on the 12th, the route will continue from km 142 to km 172, near Trevo da Pedreira, in Macaé, with a maximum speed of 20 km / h.
The dimension of this piece that will be used in the assembly of the Macaé thermoelectric plant is more than 115 meters long, approximately 800 tons, 5.48 meters high and more than 10 meters wide, on 48 axles with 8 tires. each. The operation will be carried out by Transportadora Locar, and will have the collaboration of engineers and scouts from the company, as well as the support of vehicles from PRF and the Arteris Fluminense concessionaire.
The parts transport operation will have the support of the Federal Highway Police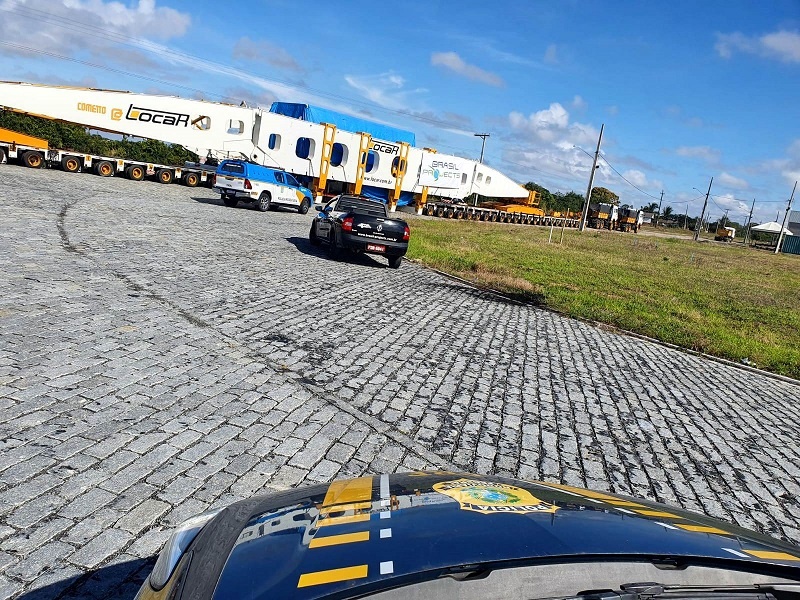 In order to make transport to the BR-101 viable, it was necessary for the partial transport scheme to have a stop at the Osório Peixoto Popular Events Center (Cepop), so it was divided into two stages. The operation, in addition to having the support of an escort from the Federal Highway Police, has as collaborators teams from the Ministry of Justice and Public Security, the Military Highway Police and the São João da Barra Civil Guard.
Source: https://odia.ig.com.br/campos/2021/08/6209996-br-101-tera-bloqueios-nesta-quarta-e-quinta-feira-para-transporte-de-peca-de- thermoelectric-de-campos-to-macae.html